---
---
Affiliated with the URJ
Congregation Betenu
Five Northern Blvd #1
Amherst NH 03031 USA
+1 603/886-1633
serving the greater Nashua area
Congregation Betenu is a Reform Synagogue located in Amherst, New Hampshire. Betenu is a small, warm and friendly congregation. Our
mission
is to be a home for all who wish to participate in Jewish community.
To contact the Betenu office, please click here or call 603-886-1633.
August / September Services and Events
Friday August 7, 7:30 PM: Lay-led Service
Friday August 14: No Service
Friday August 21,
6:30 PM: Potluck Dinner; 7:30 PM: Service led by Rav Rebekah
Friday August 28,
7:00 PM:
Lay-led Service
Friday September 4: No service
Friday September 11, 7:30 PM: Lay-led Service
Sunday September 13, 7:30 PM: Rosh Hashanah Eve Service
Monday September 14, 10:30 AM: Rosh Hashanah Morning Service
Friday September 18, 7:30 PM: Shabbat Shuvah Service
Tuesday September 22, 7:30 PM: Kol Nidre
Wednesday September 23, 10:30 AM: Yom Kippur Services
Friday September 25, 7:00 PM: Family Friendly Lay-led Service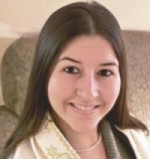 Open House, Friday August 21
All are welcome to visit Betenu's open house on Friday evening August 21. Join us for pot-luck dinner at 6:30 PM, followed by Shabbat Services at 7:30 PM, when
Rebekah Goldman
will lead us in prayer and song. Throughout this past year, Betenu congregants enjoyed Rav Rebekah's beautiful voice and warm presence. We are delighted that she is continuing as Betenu's spiritual leader.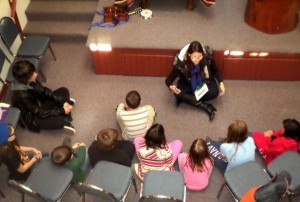 Religious School
Congregation Betenu Religious School offers a comprehensive Jewish education for students in grades K-7, including Jewish Studies, Hebrew, music, art, dance, holiday programming, and Rabbi-taught Bar/Bat Mitzvah preparation. The school features a qualified, caring, and experienced staff, small class sizes, and weekly Sunday sessions.
Registrations are now being accepted for the 2015-2016 school year. Classes for the new year will begin on Sunday morning September 13. For more information about our Religious School, or to arrange a visit, please contact the Betenu office at 603-886-1633.
Click to see the 2014-2015 version of The Betenu Parent Handbook.
President's Message and Calendars for August and September
Betenu's weekly newsletter is distributed via email.
To be added to our distribution list,
click here or call the Betenu office at 603-886-1633.
---
---
Hosted at Parkbits.com

updated 08/02/2015 by srm