---
---
Affiliated with the URJ
Congregation Betenu
Five Northern Blvd #1
Amherst NH 03031 USA
+1 603/886-1633
serving the greater Nashua area
Congregation Betenu is a Reform Synagogue located in Amherst, New Hampshire. Betenu is a small, warm and friendly congregation. Our
mission
is to be a home for all who wish to participate in Jewish community.
To contact the Betenu office, please click here or call 603-886-1633.
August / September Services and Events
Friday August 18, 7:30 PM: Meet and Greet Service with Sam Blumberg; potluck dinner at 6:30
Friday August 25, 7:00 PM: Family Service
Friday September 1: No service
Friday September 8, 7:30 PM: Lay-led Service
Friday September 15, 7:30 PM: Service led by Sam Blumberg; potluck dinner at 6:30
Sunday September 17, 12:30 PM: Adult Ed Discussion Group led by Sam Blumberg
Righting Wrongs: A Practical Approach to Repentence
Wednesday September 20, 7:30 PM: Erev Rosh Hashanah Service
Thursday September 21, 10:30 AM: Rosh Hashanah Morning Service
Friday September 22, 7:00 PM: Shabbat Shuvah Service
Friday September 29, 7:30 PM: Kol Nidre Service
Saturday September 30, 10:30 AM: Yom Kippur Day Services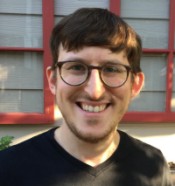 Welcome Rabbinic Intern Sam Blumberg on August 18
The Betenu Board is delighted to announce that
Sam Blumberg has accepted our offer to serve as Betenu's Rabbinic Intern for the 2017-2018 school year
. Click
here
to view the announcement letter that was recently sent to Betenu members.
All are invited to meet Sam on Friday evening August 18, when he will lead our Shabbat evening service. At 6:30 PM, Sam will join us for a potluck dinner before the service. The service will start at 7:30.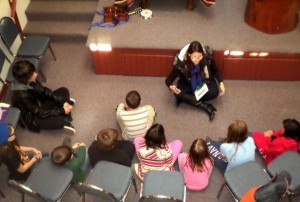 Religious School
Congregation Betenu Religious School offers a comprehensive Jewish education for students in grades K-7, including Jewish Studies, Hebrew, music, art, dance, holiday programming, and Bar/Bat Mitzvah preparation. The school features a qualified, caring, and experienced staff, small class sizes, and weekly Sunday sessions.
Registration is in progress for the 2017-2018 school year. Sunday September 10 will be the first day of school. New students are welcome. For more information about our Religious School, or to arrange a visit, please contact the Betenu office at 603-886-1633 or click here to send email.
Click to see the 2017-2018 version of The Betenu Parent Handbook.
Calendars for August and September
Betenu's weekly newsletter is distributed via email.
To be added to our distribution list,
click here or call the Betenu office at 603-886-1633.


Hosted at Parkbits.com

updated 8/10/2017 by srm