---
---
Affiliated with the URJ
Congregation Betenu
Five Northern Blvd #1
Amherst NH 03031 USA
+1 603/886-1633
serving the greater Nashua area
Congregation Betenu is a Reform Synagogue located in Amherst, New Hampshire. Betenu is a small, warm and friendly congregation. Our
mission
is to be a home for all who wish to participate in Jewish community.
To contact the Betenu office, please click here or call 603-886-1633.

Congregation Betenu has temporarily moved all services and events to online to help keep our families and friends safe from the coronavirus. If you would like to participate in our virtual events, please contact the Betenu office, either by phone at 603-886-1633, or by email .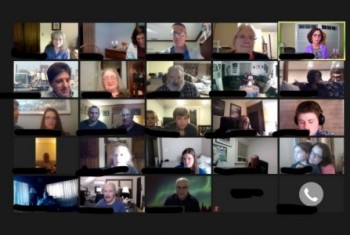 Virtual Services and Events

Friday April 2, 7:30 PM: Lay-led Service
Friday April 9, 7:30 PM: Yom HaShoah/Shabbat service, led by
Rav Dena Glasgow
Sunday April 11, 4:30 PM (
NOTE NEW TIME): "Great Jewish Debates"
, monthly adult learning led by
Rav Dena Glasgow
This month's topic:
For How Long Must We Wander?
Friday April 16, 7:00 PM: Family Service
Friday April 23: No service
Friday April 30, 7:30 PM: Lay-led Service
Great Jewish Debates: Monthly adult learning led by Rav Dena Glasgow
While each session in this series stands alone, they all highlight Jewish disputes over the ages.

The next session will be Sunday April 11 at 4:30 PM on the topic "For How Long Must We Wander?". In this session, we will explore the value of seeing oneself as part of a wandering people. Do we agree with Isaac Wise, an early American Reform rabbi who wrote, "We will wander till the earth shall be one holy land" or with Theodor Herzl who insists that Jews should return to the promised land "where at last we can live as free men." To even attempt to answer this question, we will read what many prominent thinkers (many American) have to say about this topic and come to new, and perhaps surprising, understandings of this famous biblical phrase that also appears in the Passover Haggadah: "My father was a wandering Aramean."

If you are interested in participating, please contact the Betenu office.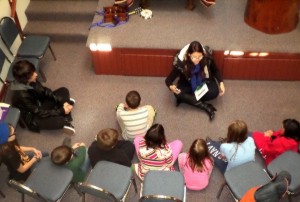 Religious School
Congregation Betenu Religious School offers a comprehensive Jewish education for students in grades K-7, including Jewish Studies, Hebrew, music, art, dance, holiday programming, and Bar/Bat Mitzvah preparation. The school features a qualified, caring, and experienced staff, small class sizes, and weekly Sunday sessions.
Online classes and events are continuing. New students are welcome. For more information about our Religious School, please contact the Betenu office at 603-886-1633 or click here to send email.
Click to see the 2018-2019 version of The Betenu Parent Handbook.
Betenu Calendar
Membership Application Forms
Betenu's weekly newsletter is distributed via email.
To be added to our distribution list,
call the Betenu office at 603-886-1633 or click here to send email .


Hosted at Parkbits.com

updated 03/30/2021 by srm