---
---
Affiliated with the URJ
Congregation Betenu
Five Northern Blvd #1
Amherst NH 03031 USA
+1 603/886-1633
serving the greater Nashua area
Congregation Betenu is a Reform Synagogue located in Amherst, New Hampshire. Betenu is a small, warm and friendly congregation. Our
mission
is to be a home for all who wish to participate in Jewish community.
To contact the Betenu office, please click here or call 603-886-1633.

Congregation Betenu has temporarily moved all services and events to online to help keep our families and friends safe from the coronavirus. If you would like to participate in our virtual events, please contact the Betenu office, either by phone at 603-886-1633, or by email .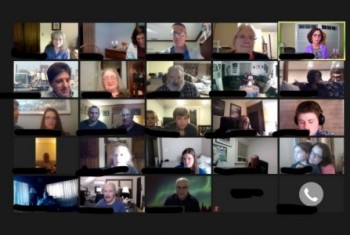 Virtual Services and Events

Friday Jan 29, 6:00 PM: Zoom Tu B'Shevat Seder, led by Rav Dena
Friday Feb 5, 7:30 PM: Lay-led Service
Friday Feb 12, 7:00 PM: Family Service
Friday Feb 19: No Service
Friday Feb 26, 7:00 PM: Purim/Shabbat Service led by Rav Dena
Sunday Feb 28, 1:00 PM:
"Great Jewish Debates"
, monthly adult learning led by
Rav Dena Glasgow
This month's topic:
The Jewish Church and State Debate
Great Jewish Debates: Monthly adult learning led by Rav Dena Glasgow
While each session in this series stands alone, they all highlight Jewish disputes over the ages.

The next session will be Sunday February 28 at 1:00 PM on the topic "The Jewish Church and State Debate". With renewed appreciation for the importance of a peaceful transfer of power, we will examine contrasting biblical depictions of the transfer of power from Moses to Joshua. Through these seemingly mundane texts, we will uncover a remarkable story of struggle between church and state that could be an important key to answering the question of "Who wrote the Bible?" This session will not only give us a new perspective on the Bible but also offer us interesting insights around church and state relevant in our world today.

If you are interested in participating, please contact the Betenu office.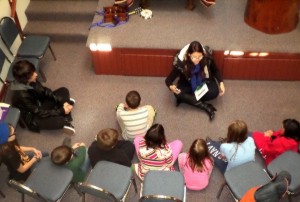 Religious School
Congregation Betenu Religious School offers a comprehensive Jewish education for students in grades K-7, including Jewish Studies, Hebrew, music, art, dance, holiday programming, and Bar/Bat Mitzvah preparation. The school features a qualified, caring, and experienced staff, small class sizes, and weekly Sunday sessions.
Online classes and events are continuing. New students are welcome. For more information about our Religious School, please contact the Betenu office at 603-886-1633 or click here to send email.
Click to see the 2018-2019 version of The Betenu Parent Handbook.
Betenu Calendar
Membership Application Forms
Betenu's weekly newsletter is distributed via email.
To be added to our distribution list,
call the Betenu office at 603-886-1633 or click here to send email .


Hosted at Parkbits.com

updated 02/17/2021 by srm