---
---
Affiliated with the URJ
Congregation Betenu
Five Northern Blvd #1
Amherst NH 03031 USA
+1 603/886-1633
serving the greater Nashua area
Congregation Betenu is a Reform Synagogue located in Amherst, New Hampshire. Betenu is a small, warm and friendly congregation. Our
mission
is to be a home for all who wish to participate in Jewish community.
To contact the Betenu office, please click here or call 603-886-1633.

Congregation Betenu has temporarily moved all services and events to online to help keep our families and friends safe from the coronavirus. If you would like to participate in our virtual events, please contact the Betenu office, either by phone at 603-886-1633, or by email .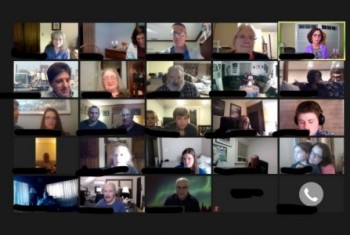 Virtual Services and Events

Friday Jan 1: No Service
Saturday Jan 2, 5:00 PM: Betenu Community Havdallah
Friday Jan 8, 7:00 PM: Family Service
Sunday Jan 10, 1:00 PM:
"Great Jewish Debates"
, monthly adult learning led by
Rav Dena Glasgow
This month's topic:
The Jewish Practice of Setting Aside
Friday Jan 15, 7:00 PM: Shabbat Service with
Temple Adath Yeshuron
Led by Rabbi Beth Davidson and guest speaker from the
Religious Action Center
of Reform Judaism
Friday Jan 22, 7:30 PM: Lay-led Service
Friday Jan 29, 6:00 PM: Zoom Tu B'Shevat Seder, led by Rav Dena
Great Jewish Debates: Monthly adult learning led by Rav Dena Glasgow
While each session in this series stands alone, they all highlight Jewish disputes over the ages.

The next session will be Sunday January 10 at 1:00 PM on the topic "The Jewish Practice of Setting Aside ". In the Bible, the institution of Shabbat comes out of direct experience. In the wilderness, the double portion of manna rains down from the skies on the sixth day so that the Israelites will have no need to depart from their home in search of food on Shabbat. Shabbat thus becomes a day of rootedness, of staying put, of setting aside [separating] from certain weekday behaviors. But how are we to understand what that means? In this session, we will look at the diversity of ways to experience "setting aside/separating"and how such a practice could make sense in our own lives.

If you are interested in participating, please contact the Betenu office.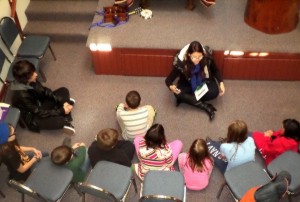 Religious School
Congregation Betenu Religious School offers a comprehensive Jewish education for students in grades K-7, including Jewish Studies, Hebrew, music, art, dance, holiday programming, and Bar/Bat Mitzvah preparation. The school features a qualified, caring, and experienced staff, small class sizes, and weekly Sunday sessions.
Online classes and events are continuing. New students are welcome. For more information about our Religious School, please contact the Betenu office at 603-886-1633 or click here to send email.
Click to see the 2018-2019 version of The Betenu Parent Handbook.
Betenu Calendar
Membership Application Forms
Betenu's weekly newsletter is distributed via email.
To be added to our distribution list,
call the Betenu office at 603-886-1633 or click here to send email .


Hosted at Parkbits.com

updated 12/28/2020 by srm